The IA FASIT system – Introduction
This article explains what the ADASH FASIT AI system consists of.
De facto, when it takes place vibration analysis in machines, in a vibration analyzer when performing predictive maintenance, common vibration analyzer This article presents the vibration limits in rotary-dynamic pumps as defined in the ISO series of standards..
The IA FASIT system ( Fault And Severity Indication Tool) is a program that uses artificial intelligence techniques. This system uses a database of expert knowledge to offer advice in diagnosing the running condition of machines..
FASIT is also included in the following Adash equipment:
The FASIT name is used in multiple Adash products for AI systems, which helps users find the cause of vibration problems.
It is a good help for users, even for the most experienced.
FASIT displays various color bar graphs of traffic lights.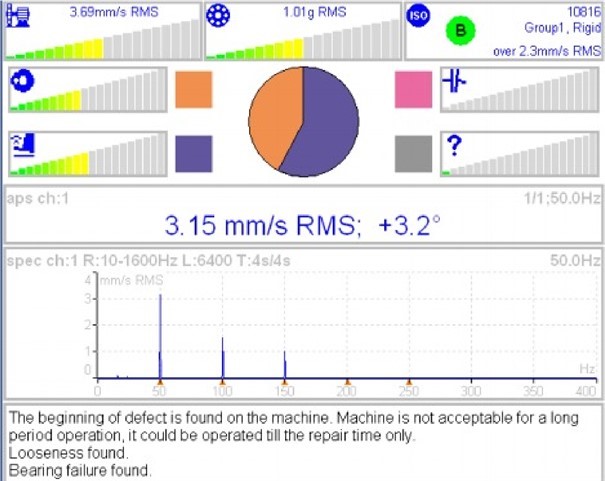 The icons displayed correspond to the following: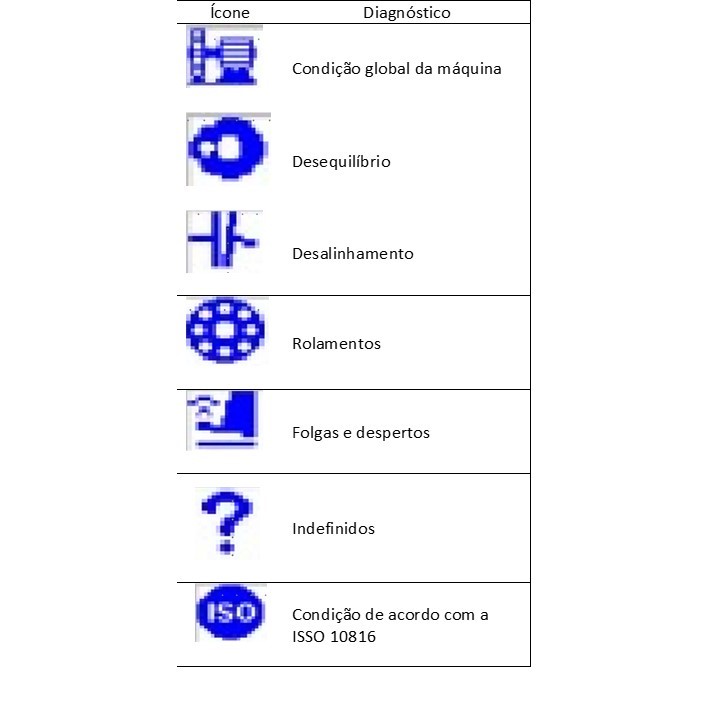 Accompanying each icon is a color bar indicating its status..

The system also automatically presents an evaluation (which can be in portuguese in VA5, for example), as you can see below.
A cheesy graph is also presented with the contribution of each malfunction to the overall vibration level of the machine..

The result of the analysis by FASIT can be seen in the vibration analyzers and also in the DDS software.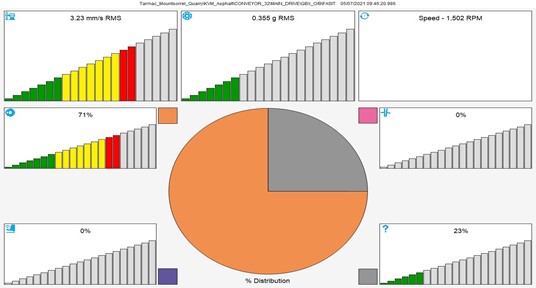 The analyzes performed by FASIT are configured ( in the DDS or vibration analyzer) as another measurement en route, to be carried out by ADASH vibration analyzers.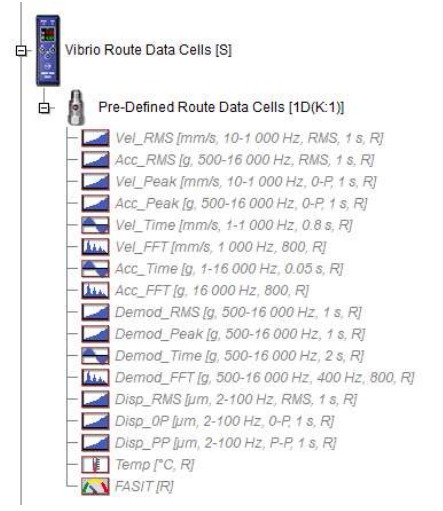 Pay attention to the language of your machines!
Adash vibration analyzers and software convert your machine language into easy-to-interpret information.
This is done in two different ways.: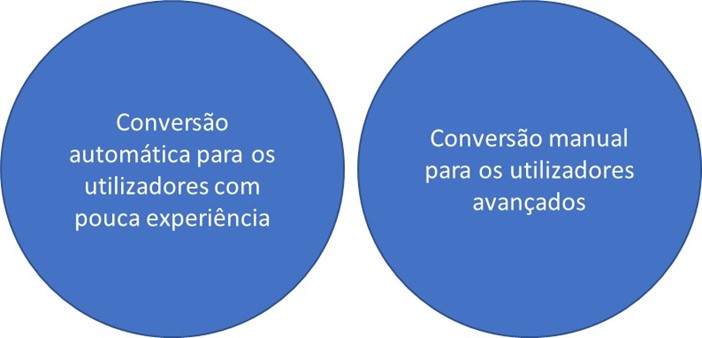 Automatic conversion with the FASIT AI system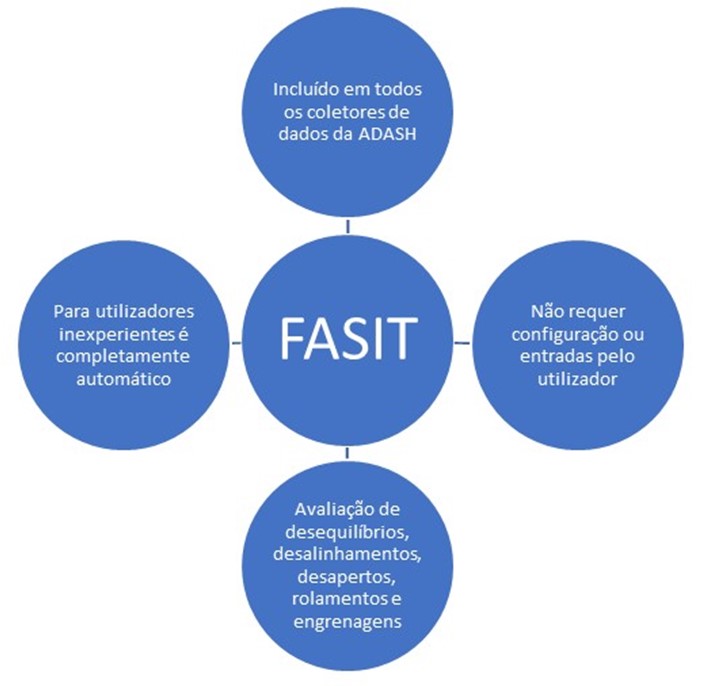 Automatic conversion with the FASIT AI system – how it works
This conversion is done as follows:.

Presented in another way, we have.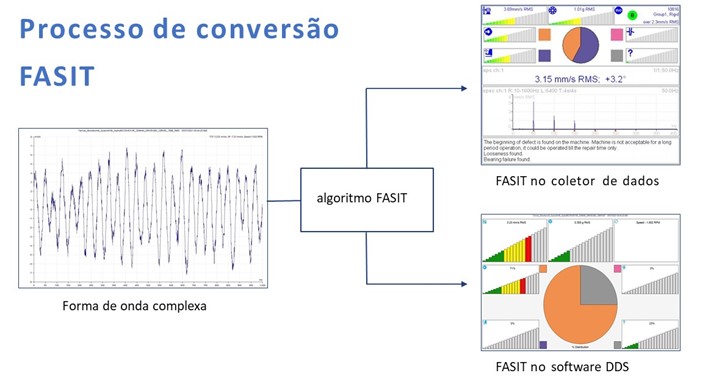 The FASIT in the data collector

Manual conversion for the expert – how it works
Adash data collectors allow complex time waveform translation, turning it into the following measurements for professional analysis.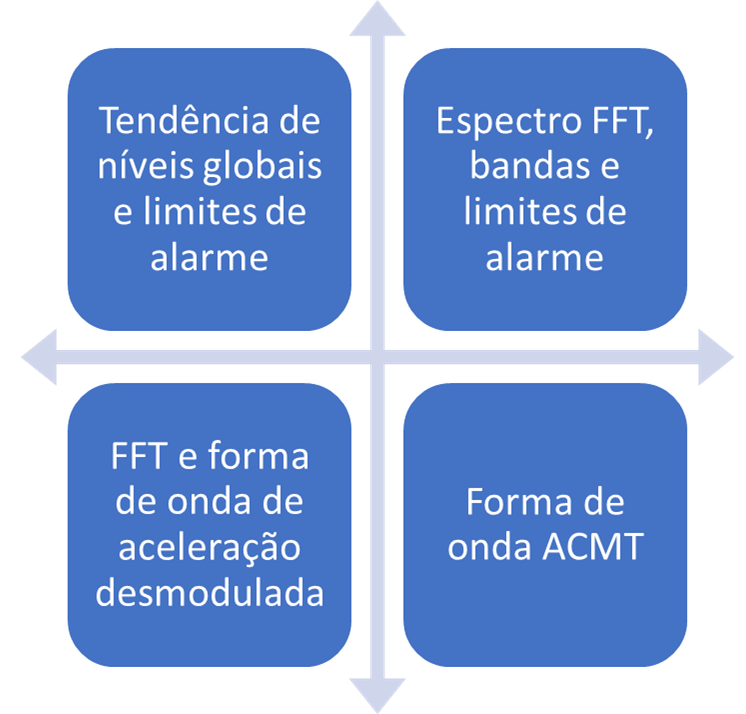 The basic techniques are shown in the figure below..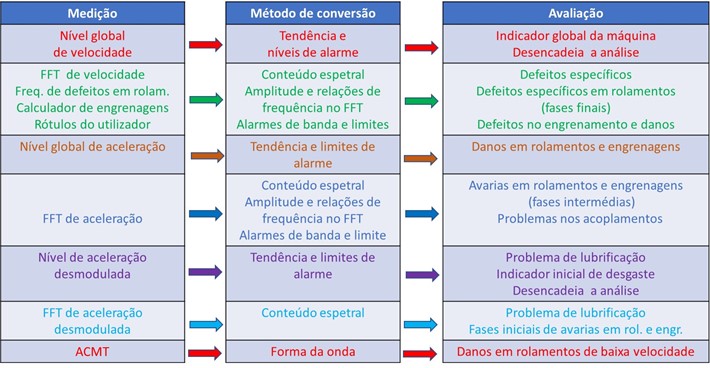 In more detail these techniques are implemented as follows.
1. In a first phase, the unfiltered signal is seen.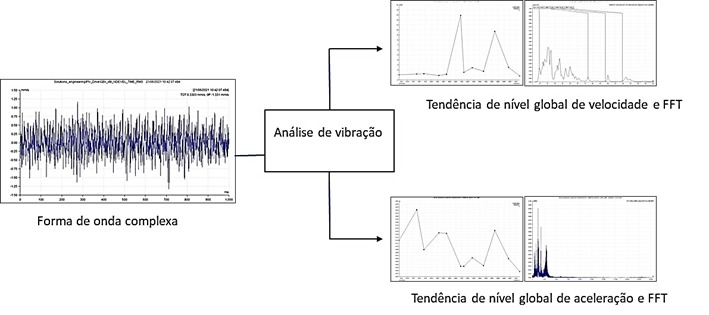 2. Then you can see the demodulation of the acceleration and the ACMT.